Design Services
We are not only a full-service production and marketing company with an endless array of multimedia assets, we are your partners in design – bringing a truckload of experience and awards, all tailored to your needs and budgets. Our areas of expertise include:
Publishing
Print, Logo and Collateral Design
Public & Media Relations
Advertising Negotiations & Placement:
Cable, Radio, Print, Theaters, Outdoor, Digital
"Just finished another project with Red Apples Media and they went above and beyond – yet AGAIN! They are a very professional company with an attention to detail you must have when working with a marketing partner. Thanks, Red Apples Media!"


Jon Woods
JW Mortgage
Our video production team produces:
Powerful video that you can produce once, and put everywhere.
Impactful video that touches the heart.
Beautiful video that speaks for itself.
Eventful video that tells a story.
Affordable video as a valuable investment.
Meaningful video with a message.
"They offer network quality solutions and video production for local businesses like Ro-mac Lumber and I think that's really important. It makes a small business look very professional." Don Macgruder
CEO
Digital Engagement
We invite you to check out some of our sister-media and client websites:
And introducing a few of our newest sites, Lake ENT Hearing, Heritage Dental, Dr. Golkar, MD, Dr. Finol, MD.
"Within 6 months of having Marc and his team take over our marketing, we are #1 in web search results for Custom Builders and Remodeling companies in Lake County."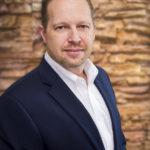 Joe Ziler
President, Kevco Builders
Check out a small sampling of our awards and recognitions on Marc's mom's favorite page.