Take 2! ACTION!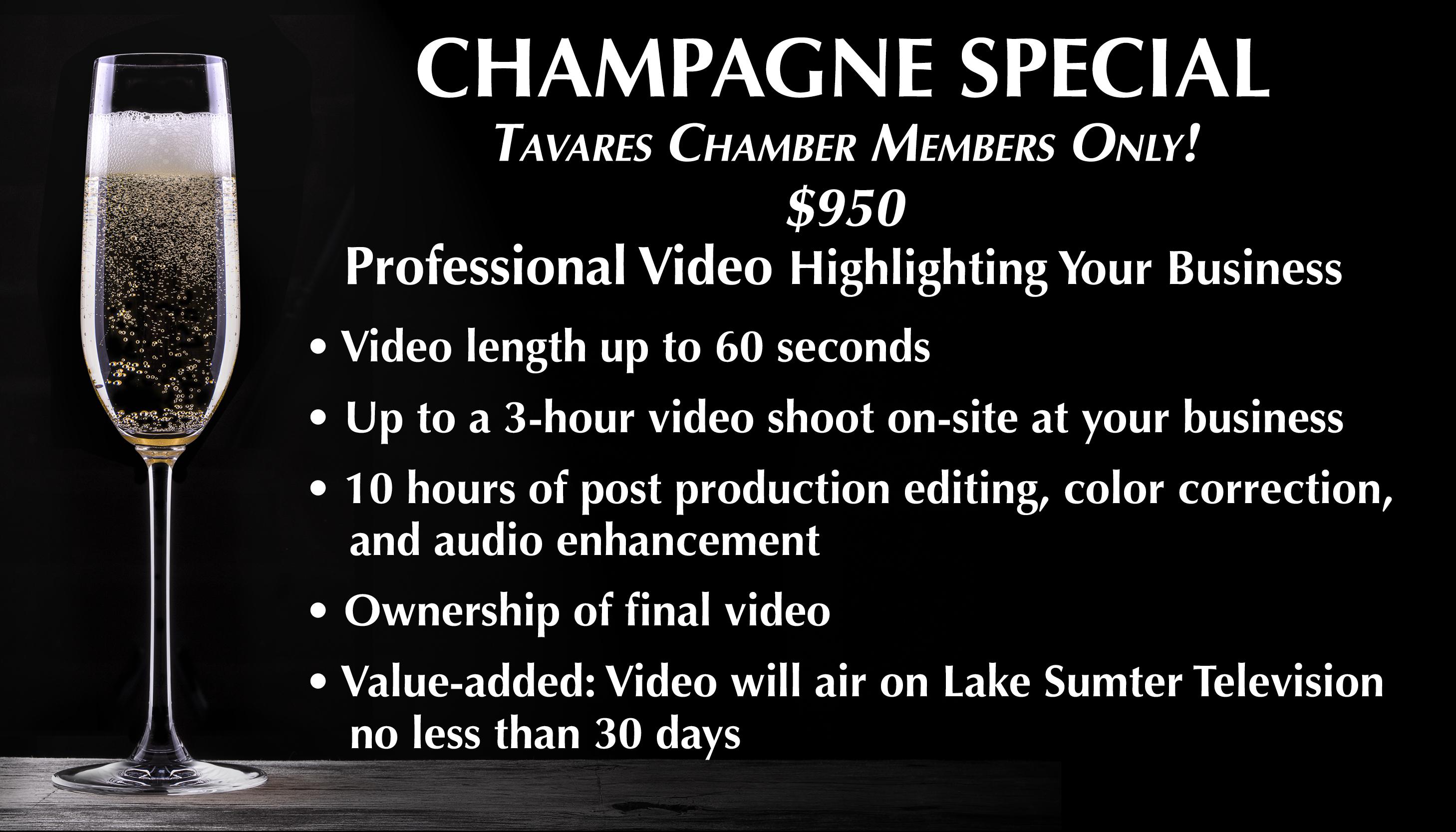 Tavares Chamber Offer
Following the critically acclaimed Tavares Chamber video we produced, J. Scott negotiated an exclusive deal for Tavares Chamber members to have their own video(s) produced. As Scott put it, "I want all my members to have Champagne quality videos on a PBR investment."
Cheers to you, and your chamber executive, on this exclusive Champagne Offer for Tavares Chamber members!
To take advantage of this offer, fill out the contact form below, or call Jenn at 352-801-7106.
To take advantage of this promotion, you must provide a signed agreement and deposit to Red Apples Media by Tuesday, July 31st.
[contact-form-7 id="1152″ title="Contact form 1″]